Welcome to For-rest Retreat
We are located 1.5 km north of Salmo on Highway 6. Perfectly situated in the Hub of the West Kootenays and conveniently close to Nelson, Castlegar, Trail, Champion Lakes Provincial Park, Kootenay Pass, and Whitewater Ski Area.
We are within an hour drive of Rossland and Red Mountain, Creston, Kokanee Provincial Park, and 2.5 hours from Spokane.
Looking to book an event or have questions? Give us a shout!
250-777-2559 | info@for-rest.ca
---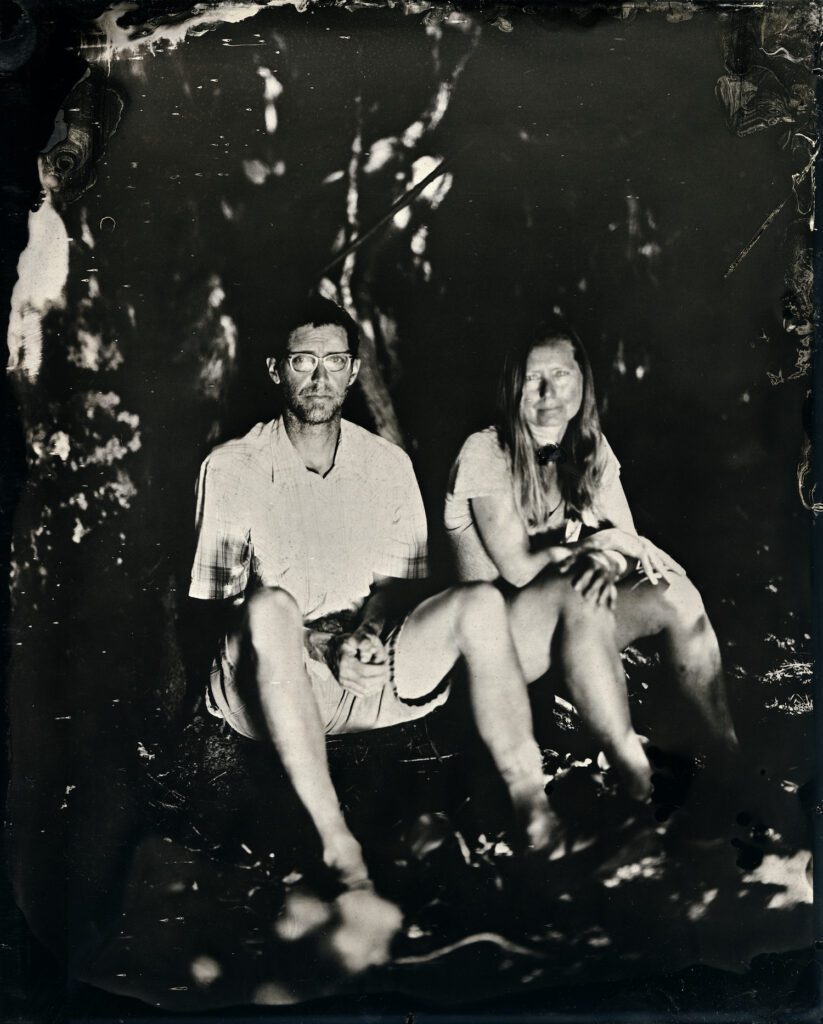 tintype photo courtesy of Tekoa Prekida
ABOUT US
For-rest Retreat is owned and operated by Johanna and Jon.
Johanna developed a love of nature and trails while growing up in the Canadian Rockies, where she spent many years as a lodge chef and hiking guide, before moving to Colorado and eventually Salmo. Her lifelong dream has been to develop a property with trails and a gathering space where people can come to relax, be in nature and have space for personal growth. Johanna became a certified natural chef at Bauman College in Boulder, Colorado and prepares nutritious food for Retreats as well as Wood-fired pizza at events on the property.
When she is not busy managing For-rest Retreat with her husband Jon, she can often be found working on building new trails on the property (or out enjoying the trails with her dog Sunny)
Jon hails from Sioux Falls, South Dakota and more recently from Colorado. Jon is a professional carpenter and is responsible for building all of the structures at For-rest Retreat.
When not working at his day job or working on building our next project, Jon is often riding his mountain bike or hitting the slopes.
---
Shoot us a message