Looking for something fun and different to do at your next gathering? What about treating your employees to a day of wellness and rejuvenation?
We are now offering our popular Soul Sessions to private groups, tailored to your specific needs. We can host groups of up to 20 people, with overnight options for up to 11 people right onsite and options for other accommodations nearby. Three packages to choose from, starting at $55/person.
Book Now
Custom soul session packages
3 hour session
Guided meditation
Yoga or Sound Healing Session
Sauna or additional workshop (see options)
Tea

Cost for up to 12 people: $660
*Additional people can be added for $50/ person
4 hour session
Guided meditation
Yoga or Sound Healing Session
Additional workshop (see options)
Sauna
Tea
Cost for up to 12 people: $780
*Additional people can be added for $60/ person
full day session
Guided meditation
Yoga or Sound Healing Session
Additional workshop (see options)
Nutritious Lunch
Tea
Sauna
Use of yurt & property for full day (for meetings, free time, walks etc.)
Cost for up to 12 people: $1140
*Additional people can be added for $90/ person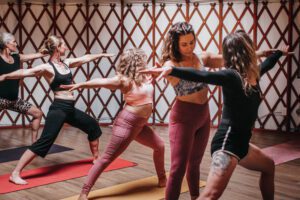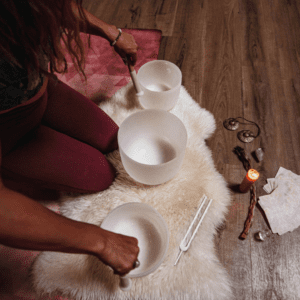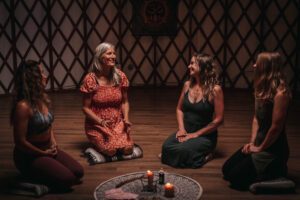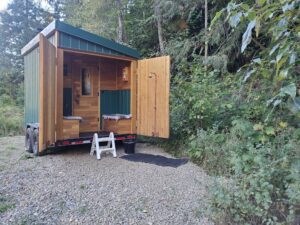 Add on our OVERNIGHT RENTALS for a discounted price
Choose any (or all) of our 3 overnight rentals and get a discount with your Soul Session.
The Caravan
Enjoy a memorable and unique experience in the 'Caravan', a tiny home built on the back of a 1967 International Loadstar. 1 Queen & 1 twin futon.
$120/night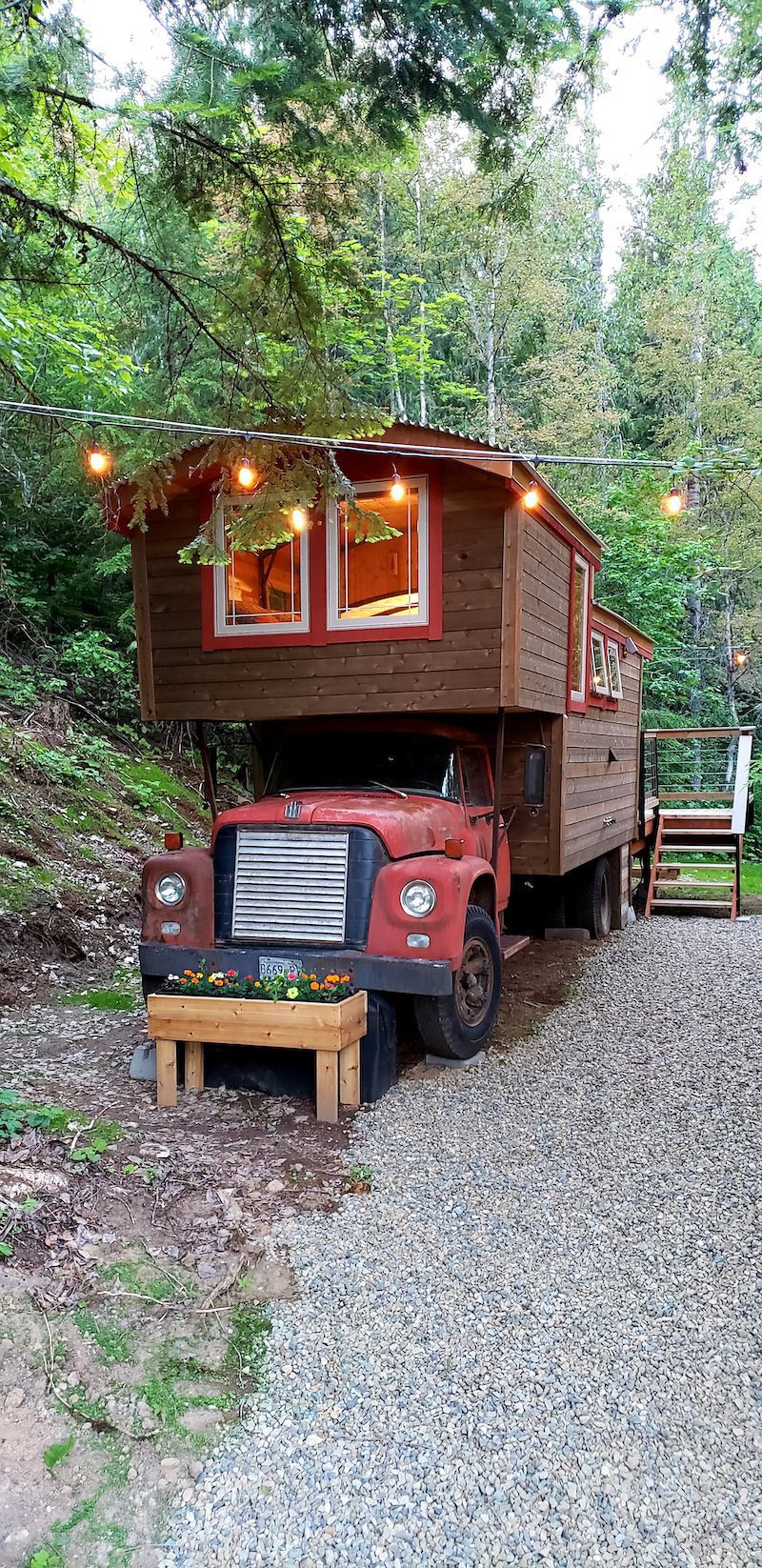 The Casita
Features one bedroom with Queen size bed, kitchen with 2 burner induction stovetop, toaster oven and bar fridge.
*Bathroom located a short distance from Casita.
$85/night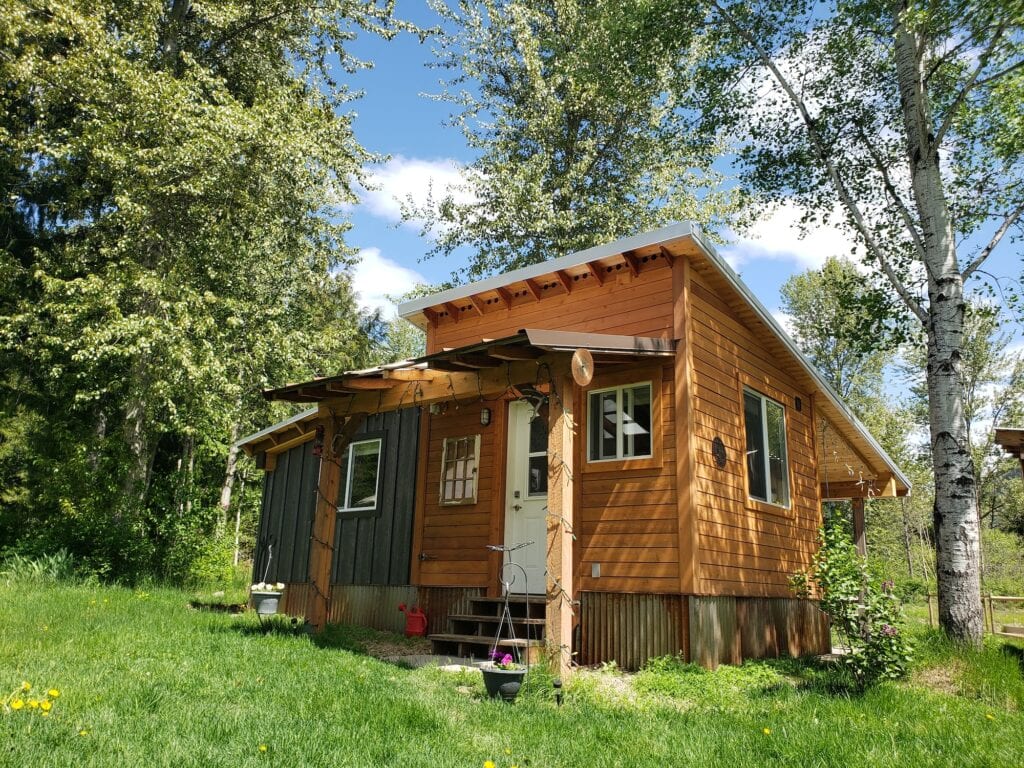 Keystone Cabin
This cozy rustic cabin is accessed by hiking 10 minutes (0.7km) from the parking area. It is off-grid and heated by a wood stove. The cabin has 1 queen bed, 1 queen futon and 2 twin floor mattresses in the loft.
$140/night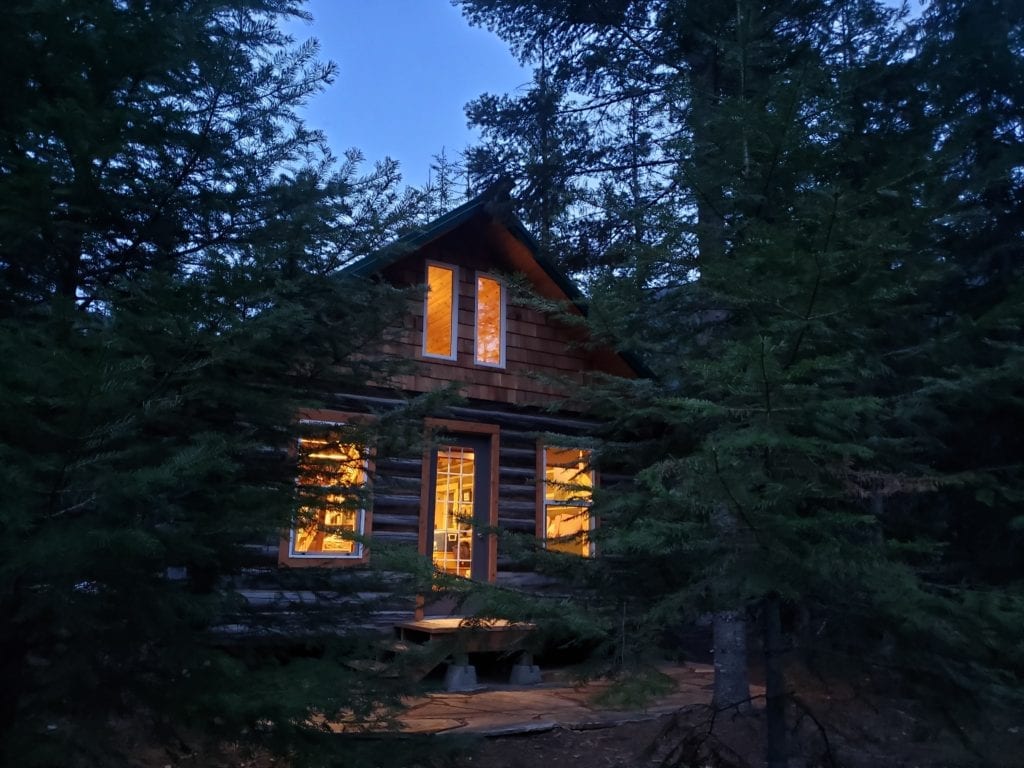 Additional Workshop Options
Sound Immersion ~ Relax and release and let your body heal with the soothing sounds of crystal bowls, chimes, drums, tuning forks and gong
Dance workshop ~ Get a playful and fun workout by learning some new dance moves.
Quigong ~ Gentle exercises to optimize energy within the body, mind, and spirit, with the goal of improving and maintaining health and well-being.
Somatic Movement ~ Somatics is a safe, gentle system of neuromuscular exercises that works to relieve pain and free up movement by re-educating the nervous system to release muscle tension.
Reflexology Workshop ~ Learn some self care and healing techniques using the pressure points on your feet
Group Reiki ~ Guided visualization and mini Reiki treatments where each person receives a short Reiki energy clearing and a boost leaving you revitalized, and more inspired
Hypnotherapy ~ Group hypnotherapy sessions for well-being
Sacred Ceremony ~ Rites of passage, stepping into consciousness, re-birth, cleansing old patterns, sacred ritual
Fundamentals of Evolutionary Astrology ~ Learn the basics of evolutionary astrology and natal charts
Yoga class options ~ Hatha, Vinyasa Flow, Yin
Yoga Nidra ~ Move into a deep state of conscious awareness sleep, which is a deeper state of relaxation with awareness, while be guided to move awareness through the body.
Circle of Intentions/ Group Wellness Coaching ~ Work with one of our professional life coaches in a powerful and intentional supportive circle
Breathwave ~ The BreathWave is a fundamental self-healing practice that utilizes an open, fluid and relaxed breath, to cultivate vital balance and higher states of consciousness. While this practice is easy to learn and more gentle than most breathwork teachings today, it also has the power to uncover the bodies natural wisdom. By clearing the subconscious mind of old programs and relaxing our Nervous System, this is a direct path to a healthy, balanced life.
Intentional Art Workshop ~ This is an opportunity to dive into a creative process to deepen our relationship to ourselves.
Please fill out the form below to request your Custom Soul Session and we will be in touch. If you have any questions or concerns, feel free to email us at info@for-rest.ca