Chevayo roddick
Chevayo's love of yoga began with her first class at age 17. Yoga and the philosophy has guided her life ever since and continues to nurture her soul journey.
Chevayo has 200 Hatha Heart RYT (Nelson BC) , 200 RYT Vinyasa Yoga (Tulum, Mexico). And continuing education in Anusara yoga alignment and Trauma informed yoga. She is a certified Sound Healer and Wilderness first aid attendant. She teaches weekly classes and workshops for festivals and currently facilitates regular yoga retreats at the For-Rest Retreat Center.
With an upbeat energy, she encourages students to develop an inner awareness of body alignment and breath during their practice in order to build a safe and strong yoga foundation.
Chevayo' s offerings are intertwined with her diverse gifts, her unique off -grid upbringing and inspired by her love for the earth and all beings. Chevayo is passionate about helping people feel grounded and reconnected to their hearts. She hopes that her classes will bring you back
home to yourself, help you feel the oneness of all things and reignite your love to move, breath and live a wild and playful life.
Chevayo lives in the mountains of Ymir BC with her partner, daughter and animals. She enjoys beekeeping, adventures in nature, dancing, traveling, playing music and connecting with friends and community.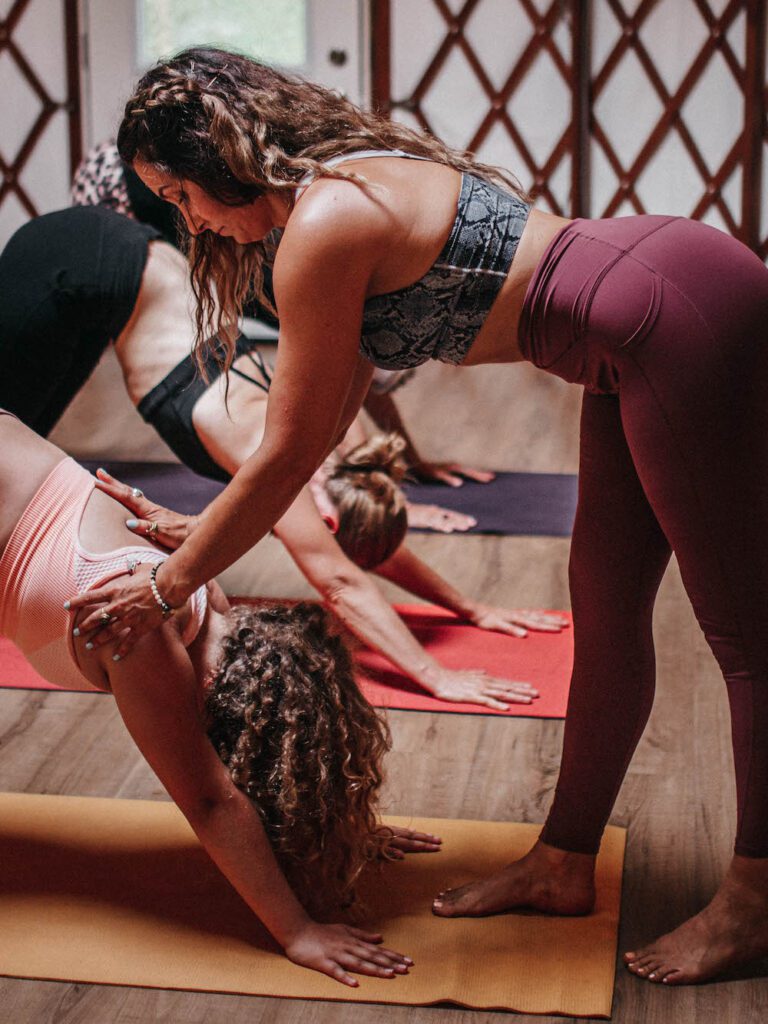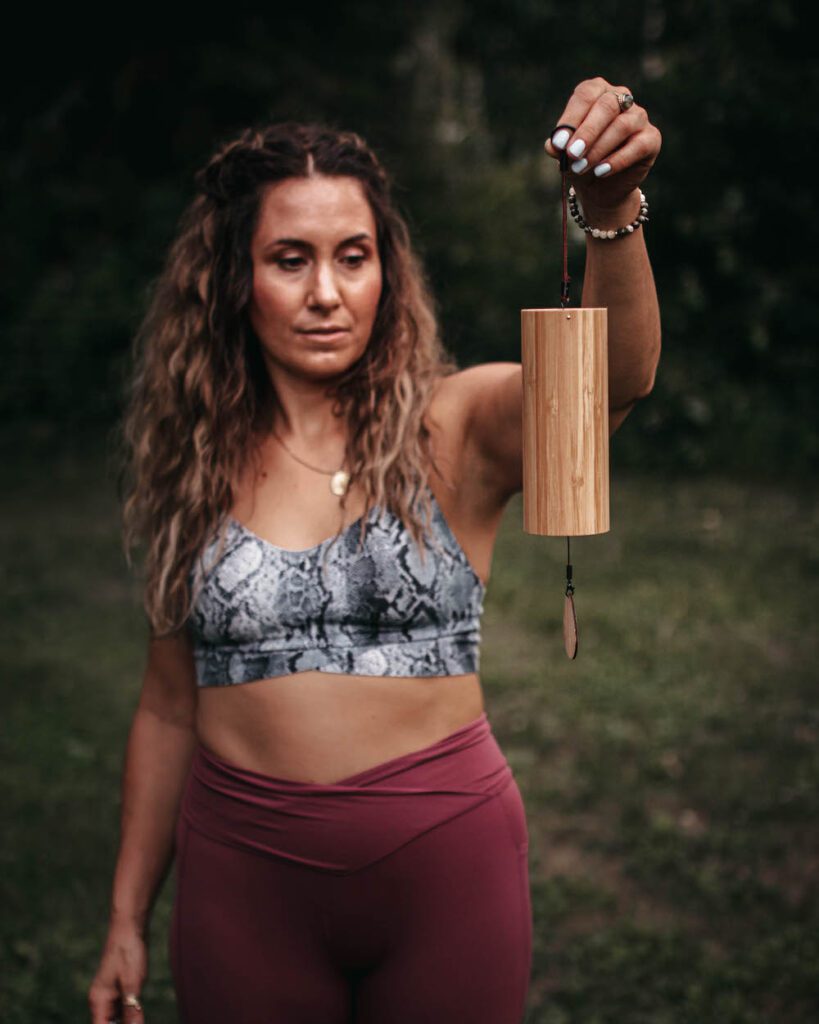 chevayo's offerings at for-rest retreat
Freedom Flow Yoga, Thursday Evenings: 5:30pm – 7pm
I believe we all posses the ability to heal. Through movement and awareness of the body, we can learn to release what isn't serving us and create freedom and space for the transformation and abundance we all deserve in our lives.
This class helps students build a solid foundation with a dynamic approach to yoga. Weaving through breath work, vinyasa flow and traditional hatha poses students will be playfully challenged while held in a safe and loving sacred space.
Modifications are offered and all levels, ages and genders are welcomed!
Come and vibe with me on the mat!
Drop-In available for $10-$15 (sliding scale)
To sign up for a session or find out more, email: chevayroddick@gmail.com
Other Offerings
Soul Session Facilitation and Yoga Workshops
Soul Sessions founder and facilitator. Chevayo offers yoga classes customized to the group's needs and abilities including, hatha, vinyasa, Anusara, Yin and the option of a black light glow party yoga or a sound bath.
Chevayo is wilderness first aid certified and leads nature explorations.
lila rasa brown
A Traditional Chinese Medicine practitioner in BC, as well as a practicing Evolutionary Astrologer and yoga teacher for over 20 years, Lila is dedicated to the well-being of her clients on every level. She loves weaving together the esoteric with the modern to facilitate experiences of alchemy that create conscious embodied living. One of her great joys is to guide people into a space of true transformation, encouraging them to discover, honor, and gracefully reveal their most authentic nature through the practices of Chinese Medicine, Evolutionary Astrology, yoga & meditation, so they feel empowered to live from this inspired place in the world.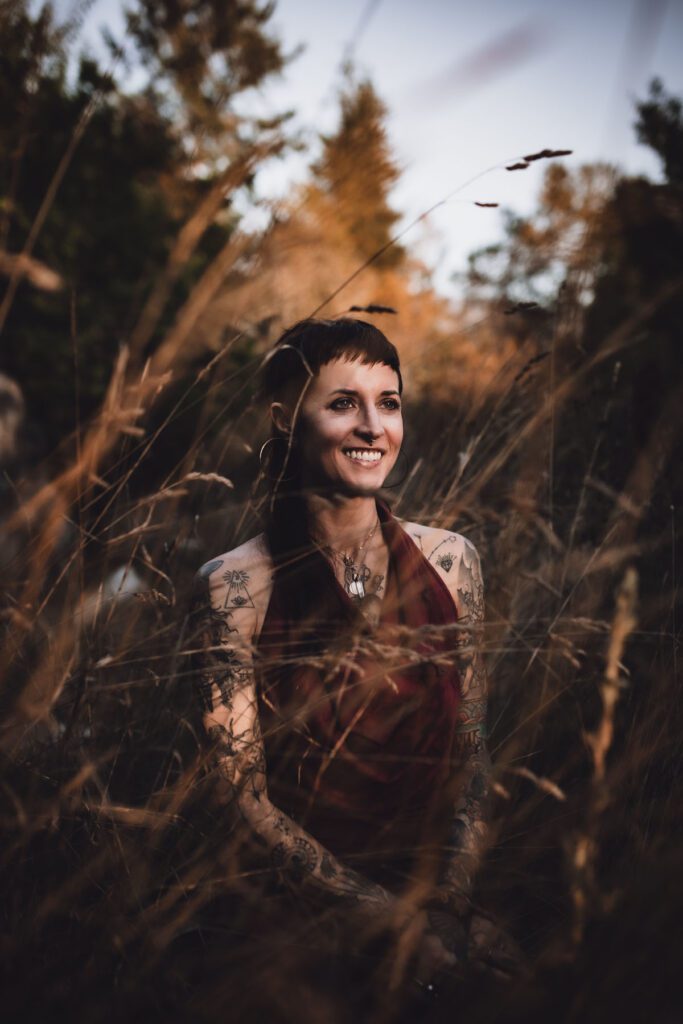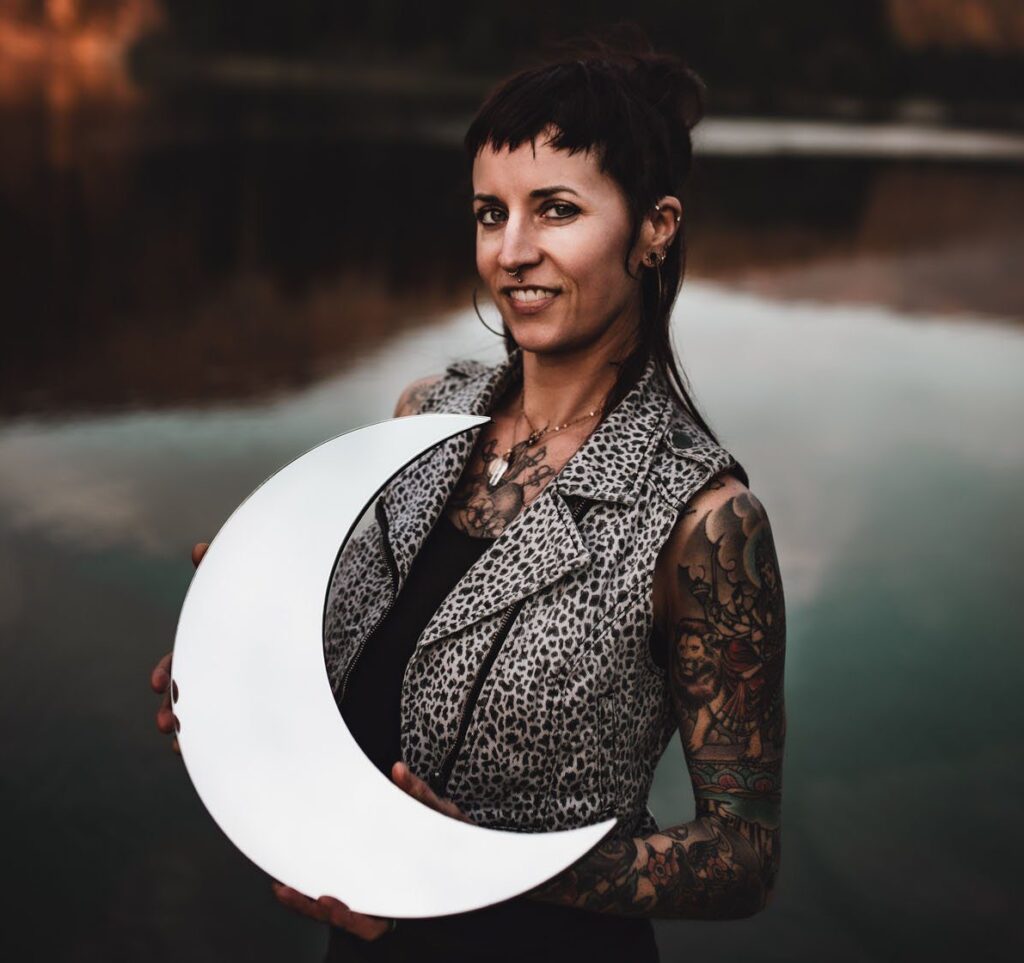 lila's offerings at for-rest retreat
Wednesday Night Yoga 6:00 – 8:00pm
Evolution Yoga is an opportunity for students to expand their horizons of the rich tradition of Yoga through immersion in its practice, study, and community. Classes are based on a non-dual yogic philosophy & the foundations of evolutionary astrology that are woven into each session in practical ways, empowering students to live more fully from their innermost nature and giving them access to their own inherent wisdom and truth. This playful and sometimes challenging yoga series will take practitioners on a journey into their potential and invite them to connect with their breath while expanding their awareness to greet life's infinite possibilities with grace and openness. Participants will explore skillful action and alignment in yoga asanas or postures, as well as practice some pranayama or breath work, and meditation. Each class will include a centering, warm-ups, standing postures, and basic hip-openers, while moving into foundational heart-opening postures, inversions, and seated forward folds and twists. Prepare to sweat, laugh, and create equanimity from the inside out!
To sign up for Lila's Yoga Series, email LILARASA@GMAIL.COM
Other Offerings
Cosmic Conservatory
Based on the Evolutionary Astrological approach to Western Astrology, this program is an opportunity for those interested in becoming practicing astrologers to dive deeply into the transformative aspects of the tradition. It will weave together the Tantric mythological and conceptual framework with that of the astrological realm to invite deep understanding of the symbolism held within the language of the Cosmos.
FIND OUT MORE
Soul Session Workshops
Lila's diverse skill set is perfect for a Soul Session Workshop for yoga, partner yoga, Evolutionary Astrology and more!
Jayne karma lamo
Jayne Karma Lamo is a long time multi-instrumentalist and sound healing practitioner living in Salmo. Jayne specializes in creating one of a kind, original 60-90 minute sound journeys to nourish the body, mind and spirit – leaving you feeling relaxed, recharged & rejuvenated!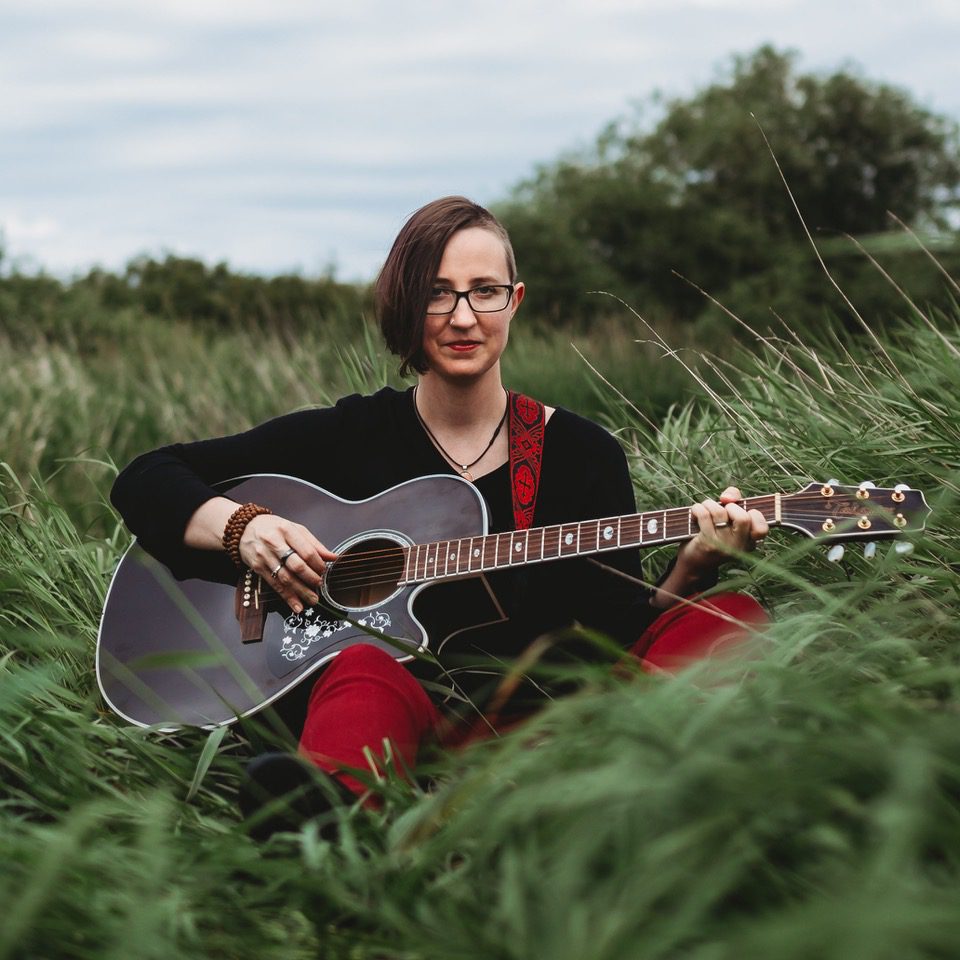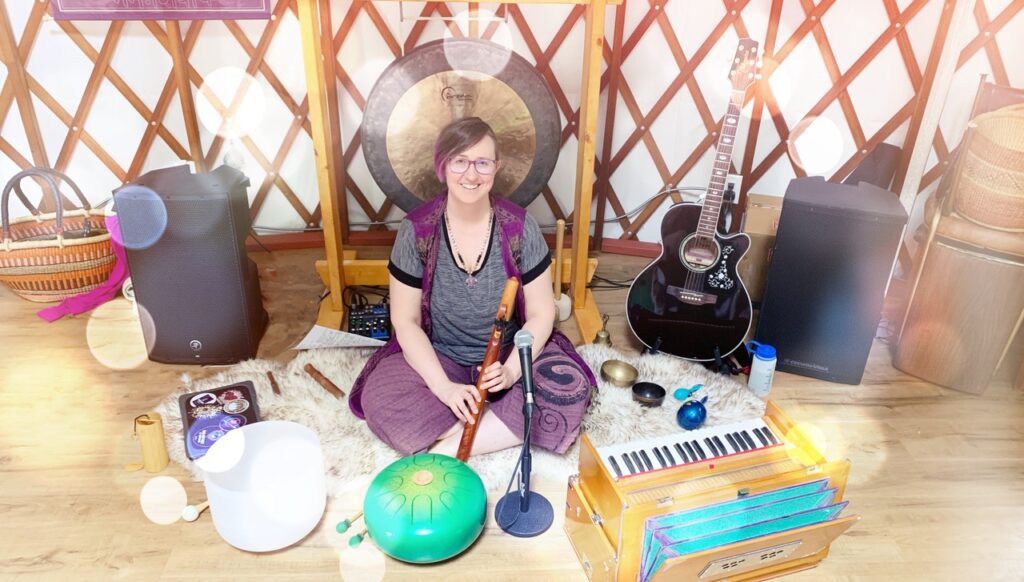 Jayne's offerings at for-rest retreat
Sound Immersions
Jayne's sound immersion experiences involve her ethereal soul singing, mantra, guided meditation, and composition of completely original backing tracks to accompany live performances on multiple powerful instruments including:
Crystal singing bowls
Gongs
Cedar flute
Steel tongue drum
Harmonium
Guitar & mandolin
Chimes & Bells
Hand drums, rattles & various percussion
Each sound journey has a unique healing theme, including Chakra tuning, the healing Solfeggios Frequencies, balancing the Four Elements, and more. Jayne also creates unique experiences around seasonal portals and events, including medicine songs and sing-alongs.
Some of Jayne's sound immersion events are followed by ecstatic dance experiences – carefully and thoughtfully curated live DJ sets performed by Jayne, including world beats and uplifting melodies that will leave you feeling truly blissed out and empowered!
Other Offerings
Soul Session Workshops & Private Events
Jayne is available for private group bookings for a minimum flat rate, as an add-on to certain For-Rest retreat packages, or at her monthly sound immersion events generally occurring on the first Friday of the month. You can subscribe to her events here:
https://www.eventbrite.ca/o/jayne-karma-lamo-30365267316
Jayne is also available as a performing artist for your event, drawing from multiple albums worth of original, 90's inspired dreamy alt-rock material. She often performs using a looper, and can bring a backing band with her with enough advanced notice. Jayne also creatively performs a wide array of covers, sourcing her choices largely from the 80's and 90's alternative music scene. You can find her original releases on Spotify, BandCamp, and most other places you can stream music.
https://hyperfollow.com/jaynekarmalamo
emily jamieson
Emily has had the good fortune of participating in dance classes of various styles for most of her life and is so blessed now to share some of the fun with her community ❤
She feels that music and movement together are some of the most beautiful expressions of life that can transcend so many of the hardships of human experience and remind us of the infinite joy and light within and all around us. Also, that dancing is one of the most fun ways to stay fit in mind and body!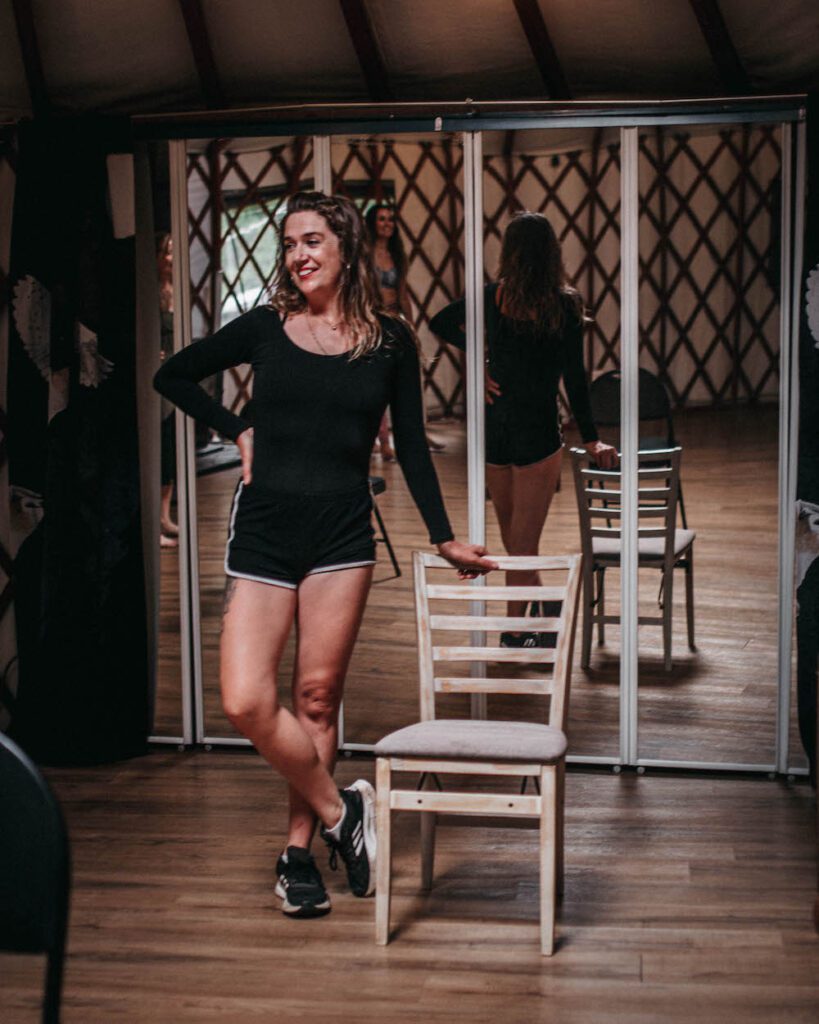 emily's offerings at for-rest retreat
Monday Night Adult Ballet 6:00 – 7:00pm
Emily leads a fun and beginner friendly ballet barre series that is a perfect introduction to different ballet positions along with some pilates moves for strengthening your core.
Monday Night Adult Dance Mix: 7:00 – 8:00pm
Emily leads the class through a variety of playful dance moves to upbeat music, including Hiphop, Dance Hall, House, Shuffles and much more!
Other Offerings
Soul Session Workshops
Emily offers custom dance workshops tailored to your group.
To sign up for Emily's Dance classes, please email emilyclairejamieson@gmail.com . Emily also offers drop-ins to her classes.

beth seed
Beth Seed is a local Transformational Coach focusing on confidence, empowerment and deep inner connection. As a transformational coach, Beth helps you confidently and safely access your power using impactful methods to help claim your authenticity. She is a Certified Professional Coach (PCC) with the International Coaching Federation (ICF), A workshop leader and a keynote speaker empowering her participants to lead with intuition, grace and grit. With over 15 years of coaching experience, Beth profoundly understands that communication (with self and others) is critical when executing change and embodying soul-filled empowerment. She blends her expertise and intuition to support you to lead with energetics and also check off the "to-do list."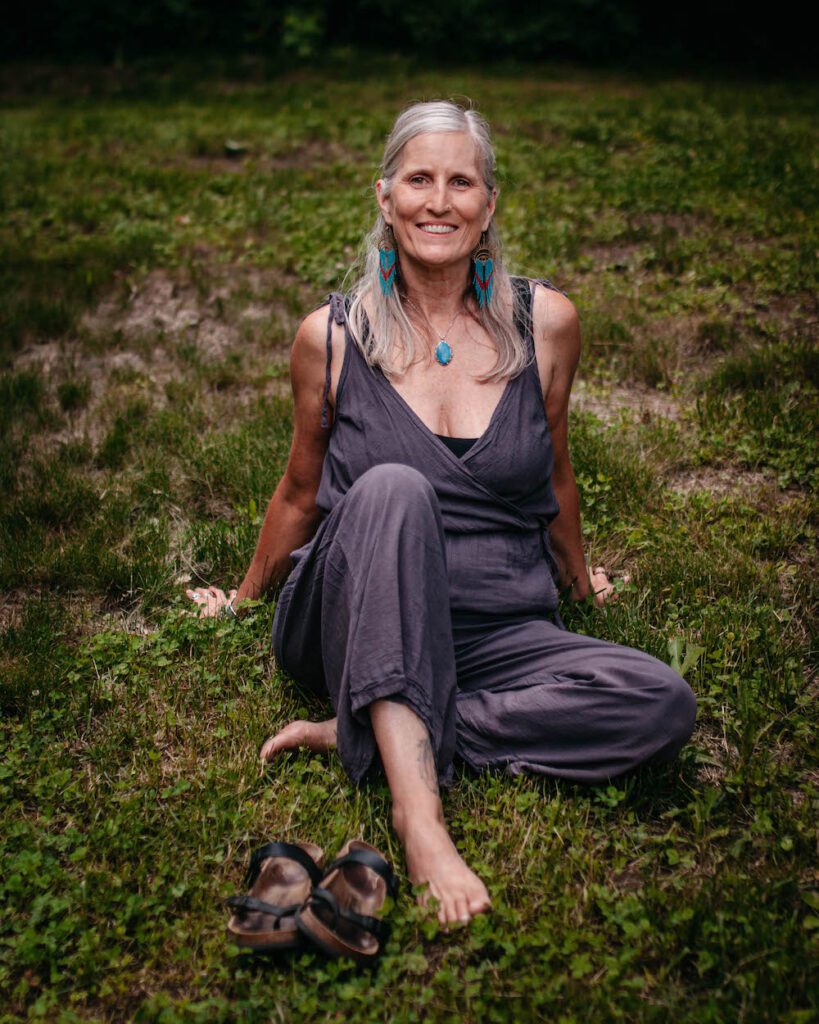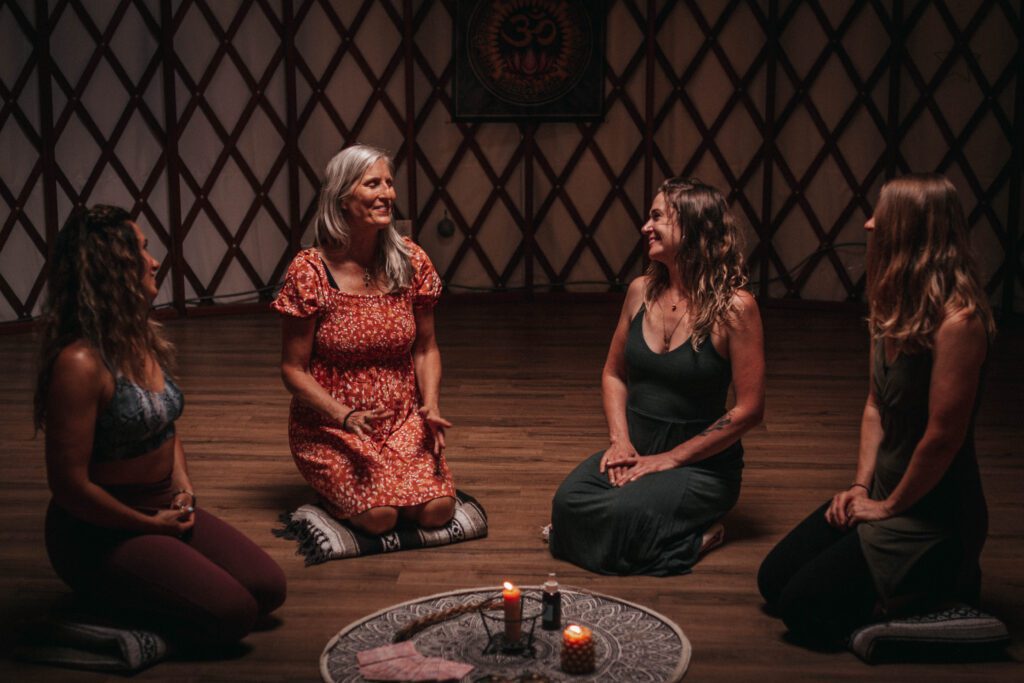 beth's offerings at for-rest retreat
Wisdom Circles
Beth creates an inclusive space for women of all ages and demographics; a shared strength is circulated, empowering each other to participate meaningfully within their desired comfort level. We gather to uplift one another and develop deeper connections with ourselves and others.
Each month has a different theme where we explore limiting beliefs and values, how to identify and release what is holding us back, what vision we want to embody moving forward, and so much more.
Other Offerings
Soul Session Workshops & Private Events
I offer ongoing online and in-person workshops, women's circles, transformational retreats, and deeper dive 1:1 sessions with my clients. I help conscious women gain clarity and courage to make empowered life choices. I know the experience of feeling like your life isn't yours anymore and no longer representative of your deepest desires and dreams. Likewise, I know the feeling of being completely stuck and lost and being disconnected and alone, even when surrounded by loved ones and engaged in situations that look like they should be enough but aren't.
I have found that prioritizing our relationship with ourselves allows us to reconnect with our joy, clarify our purpose, and create the conditions for everything we choose, including our relationships, to flourish and flow.
My mission is to help women embody their Truth by reconnecting to their Inner Magic to create the inspired and fulfilling lives their souls crave.
Each Women's Circle meets once a month on the 1st or 3rd Tuesday of the month. The next iteration will commence March 21, 2023.
To find out more or sign up for a Women's Circle, email bethseed@live.ca

Featured Podcasts:
https://tinyurl.com/LeadWithHeartBethSeed
https://tinyurl.com/EmpathyInsightPodcastBethSeed
https://metimemidlifepodcast.com/episode219/
Amanda ing
Amanda has been a student of alternative healing methods since the turn of the century. she's studied nutritional healing in Halifax, owned and operated a hot yoga studio/wellness centre in Winnipeg for more than 5 years, taught yoga, reflexology and facilitated Gong sound baths in public schools in the East Kootenays, studied and taught Qi Gong, and is a recent addition to the wonderful community of Salmo, having moved here with my family this past summer.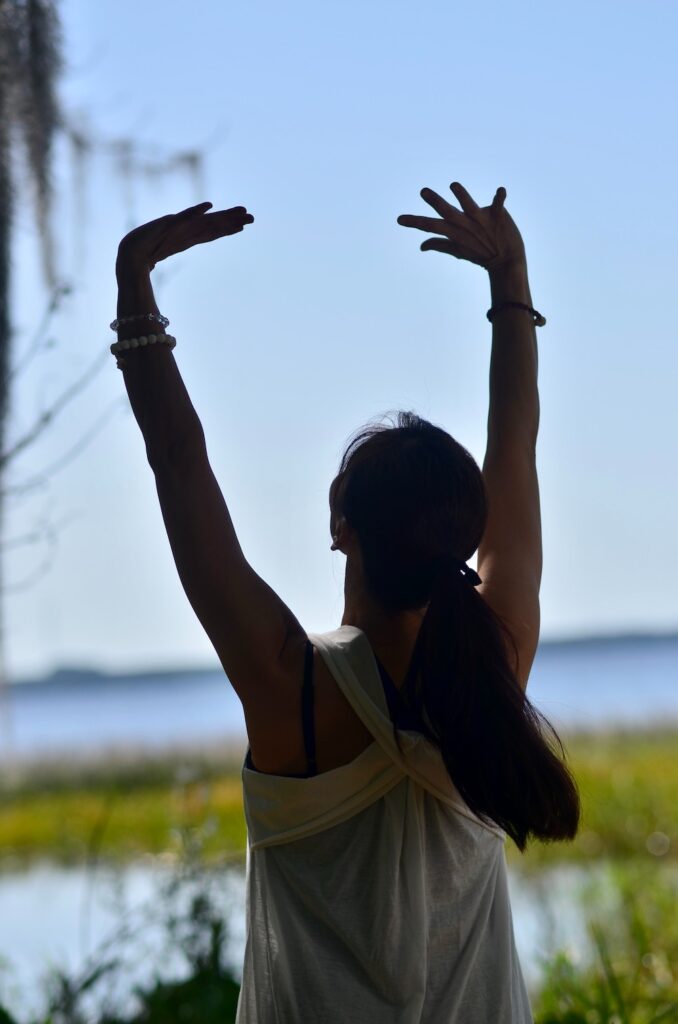 amanda's offerings at for-rest retreat
Thursday Morning Qigong 9:30 – 10:30
To sign up, email amandaloveing@gmail.com
Other Offerings
Soul Session Workshops
Amanda offers Quigong, Gong baths, Hot yoga and more as an additional to our Custom Soul Sessions