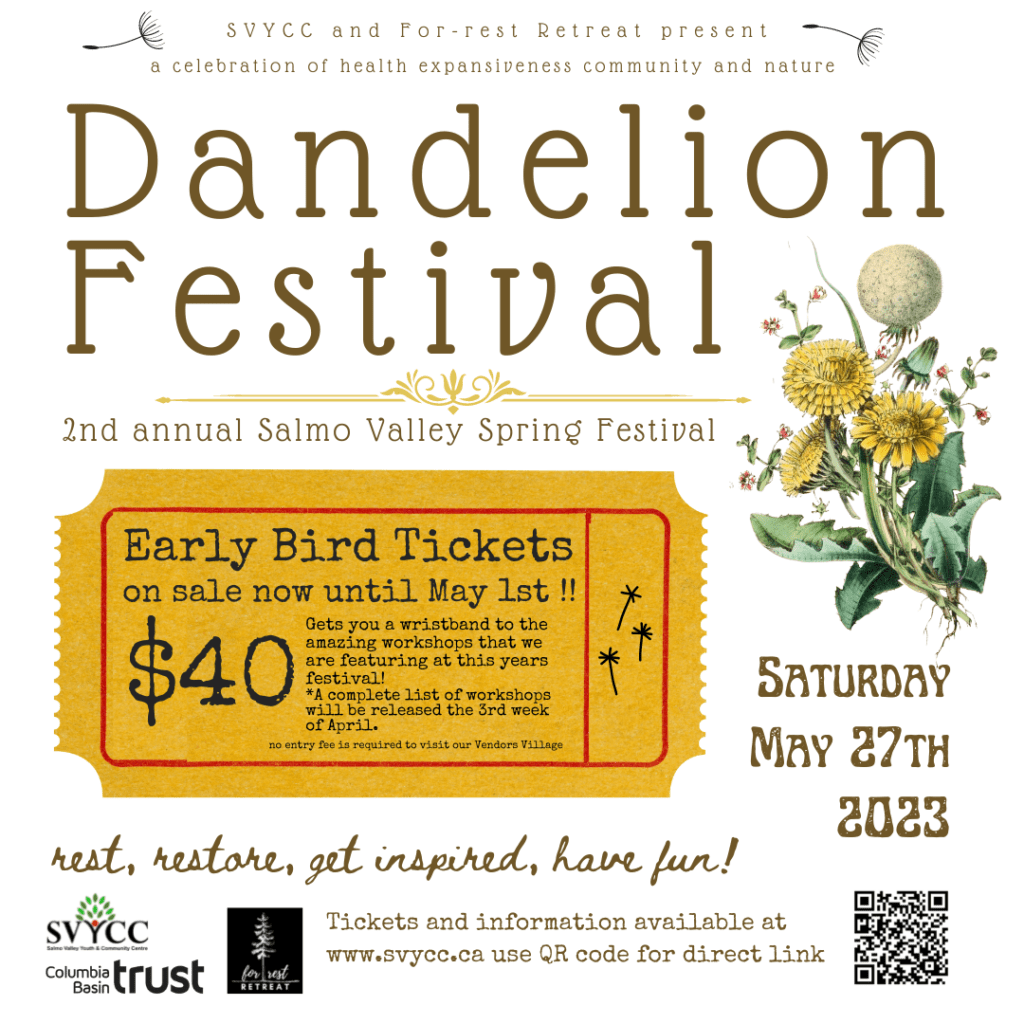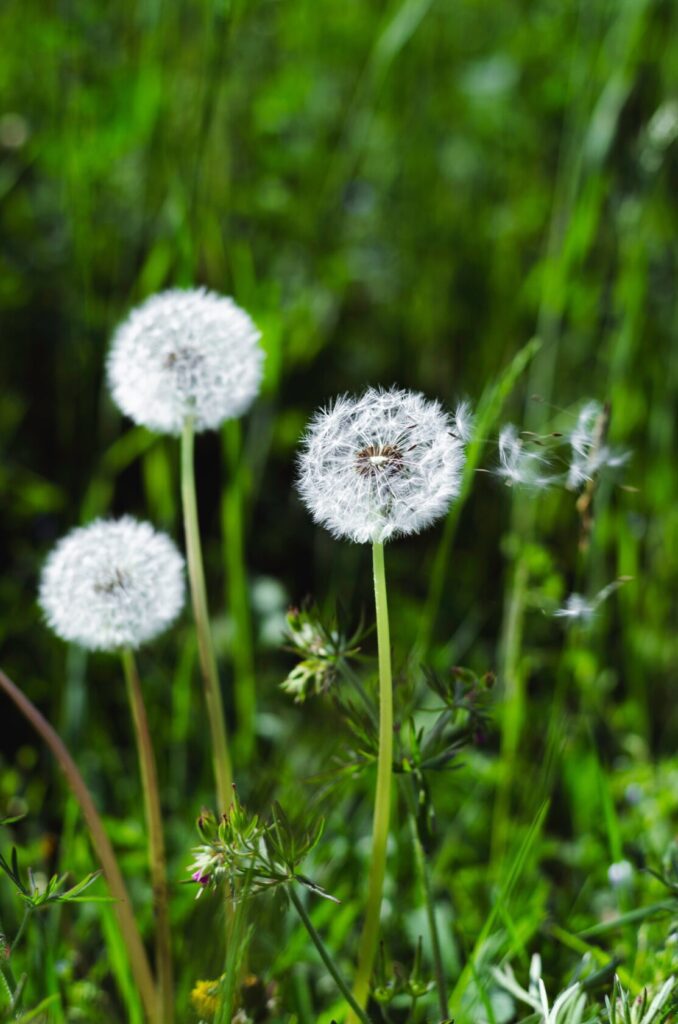 We are very excited to announce our 2nd annual Dandelion Festival! This year we are hosting a one day event that will be happening Saturday May 27th ,2023. The festival theme is a celebration of community, health, expansiveness and nature.
The Dandelion Festival ~Salmo Valley's Spring Festival, is being held at the picturesque For-rest Retreat ( https://for-rest.ca/) just North of Salmo. Participants can expect a peaceful, and serene environment with an artisan market, acoustic live music, backwoods sauna, hiking trails, fresh sushi, wood fired pizza and engaging activities for all ages. All of the above will be 'admission by donation' at the gate.
The focal point and highlight of the Dandelion festival is in the workshops and incredible presenters that we are featuring. Access to these workshops is available only to Festival Pass Holders. As a pass holder you can fill your day with inspiring and heart nourishing workshops, choosing from the selection of at least fifteen different workshops. Each facilitated workshop will run for a minimum of one hour over the course of the day. You will be able to create a unique, to you, experience.
This year's workshops include a dynamic variety of wellness themed activities such as; Qi Gong, Somatic movement and Crystal singing bowls,Walking Meditations on the forest trails, Heart magic and the Art of self love, Yoga flow and Dj session, Unpacking emotional triggers workshop, Dance Party, Remembering your sacred nature, Learning the art of Oracle and so much more!
Early Bird passes are available on our website until May 1st and cost $40. The regular priced pass of $50 begins May 2nd. Parking on site at For-rest Retreat is limited, and therefore we are selling parking passes which you can purchase on our website. We are incentivizing – Park and Ride – from the Salmo Valley Youth & Community Centre or your chosen starting point, getting dropped off at the festival and or riding your bike or walking.
Everyone who does this will be entered to win, One of 5 different two for one passes to Ainsworth Hot Springs pool and one of two $50 gift cards to a local business of your choice. More information on how to be eligible for prizes will be available on our website soon.
Our intention with this Festival is to celebrate the beauty of the environment that surrounds us and that we live upon, the wellbeing of ourselves and our communities, as well to shine a light on the incredible selection of local healers and teachers in Salmo Valley as well as the broader region.
If you have any questions, or would like more information check out our website www.svycc.ca or email info@svycc.ca or phone us at 250-357-2320.
Please plan to join us – it truly will be a celebration of all of the magic that Salmo Valley has to offer- we can't wait to see you!
FIND OUT MORE